How To Register on Nexogic?
To register on Nexogic, please visit this page (Link). Nexogic already maintains a database and sample profiles of medical professionals.
1. Input your name and credentials into the search bar and see whether your pre-registered profile shows up in our database.
2. Once your profile shows up, click on the "Claim this profile" option.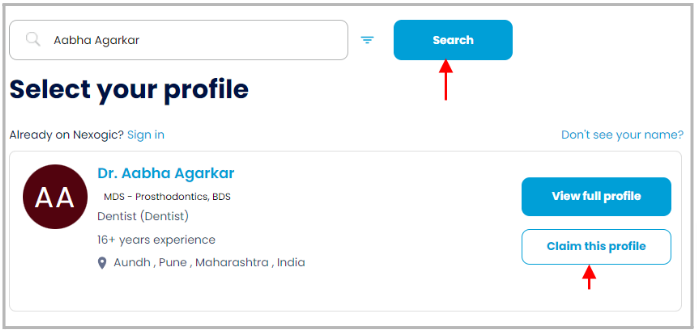 3. Provide your mobile number and press "Receive OTP." You should soon receive an OTP.
4. Submit the OTP and click "Verify." It should take you to the registration screen, where you can upload your documents for verification. Once we verify, the profile is yours.